Jobs Find Your Swim Level Register
Tiffany Harmon
Lead instructor and owner of Seahorse Swim School, Tiffany Harmon is a graduate of UCSC (1997) with a Bachelor's degree in Psychology. She focused her studies on child development and social psychology. Born and raised in Santa Monica, California, Tiffany has been teaching swimming lessons since 1985. She has been instrumental in nurturing the development of hundreds of swimmers, Water Safety Instructors & lifeguards in Santa Cruz County. As the owner and operator of Seahorse Swim School since 1995, she specializes in private and semi-private lessons for adults, children and special needs. She believes that personalized and individual attention given to each swimmer breeds water safe, water confident, skilled swimmers. Read more
Kianna Hersey
Kianna Hersey, a Lifeguard and Water Safety Instructor for Seahorse since 2008, is teaching swim lessons, lifeguarding and coaching our Sharks Swimteam. "Kiki" has a patient demeanor with the kids she teaches and communicates very well with the parents too. Kianna recently became a Lifeguarding Instructor and will train and mentor new Lifeguards for Seahorse Swim School.
Heidi Andersen
Heidi Andersen, manages our office, helping to coordinate the schedule for all of our locations. Heidi is patient, has been teaching swimming for decades and works with Special Needs children during the school year. Fluent in American Sign Language, Heidi welcomes students who communicate best by signing. Heidi has enough patience for us all. Her calm demeanor instantly demands the attention of the children and her background in Education serves her well in the pool.
Nikki Best
Nikki Best, a recently certified Lifeguard, will work at Santa Cruz High Summer 2015. Nikki learned to swim with Seahorse Swim School and is now a proud member of the Team! Nikki has volunteered her time with our Pool Jr. Guard Program for the past few years; her past experience will lend a great hand to our Program. Look for Nikki to soon be a great swim instructor too! Go Nikki!
Emma Compton
Emma Compton, a recently certified lifeguard & new swim instructor, has a background in swimming & water sports. Emma has participated in years of swim team, water polo & Beach Junior Guards. Emma's great attitude & enthusiasm towards kids makes her a great asset to all aspects of our program. She is excited to be a part of the Seahorse team.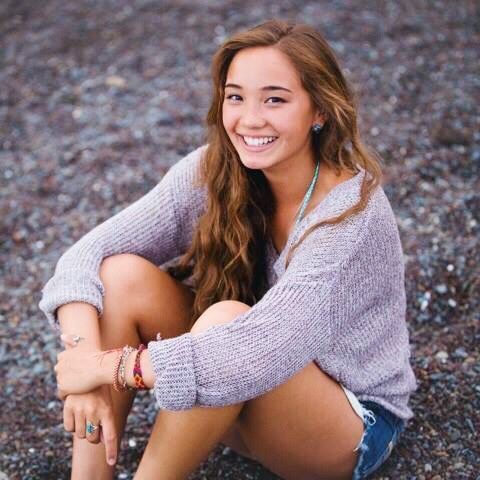 Kate Thompson
Kate Thompson, a swim instructor & lifeguard, is an avid swimmer and water polo player. She is passionate about educating children & adults about being safe in or around water. Originally from Ukiah, she is a second year Cabrillo college student majoring in Studio Art. She is creative, positive, fun and loves teaching swimming and welcome her to our Team.